Enjoy Persian tea and browse through the bazaar. Discover the first Christmas gifts and be inspired by the artwork of Josef Briechle and Hans Speglitz. Due to Corona, we are foregoing a vernissage, but we are all the more happy about your visit during the bazaar weeks.
Duration of the art bazaar:
22.10.2020 – 12.12.2020
(Compliance with all Corona protection measures and distance rules is ensured)
Works of art by Josef Briechle and Hans Speglitz
An exciting composition of the latest artworks by Josef Briechle and watercolor art from the estate of Hans Speglitz await you. Experience the effect of color and form in interaction with selected textile artworks from our house. Also on display are special rug artworks ranging from nomadic rugs, to designer rugs, to our exclusive Jordan-Design Collection.
In addition to our hand-knotted rugs, for the first time we will also show fabric art from England, created by London-based design label Designers Guild. Natural linen fabrics with hand-painted prints, gorgeous velvet fabrics or sustainable cotton, this label has reinvented fabric.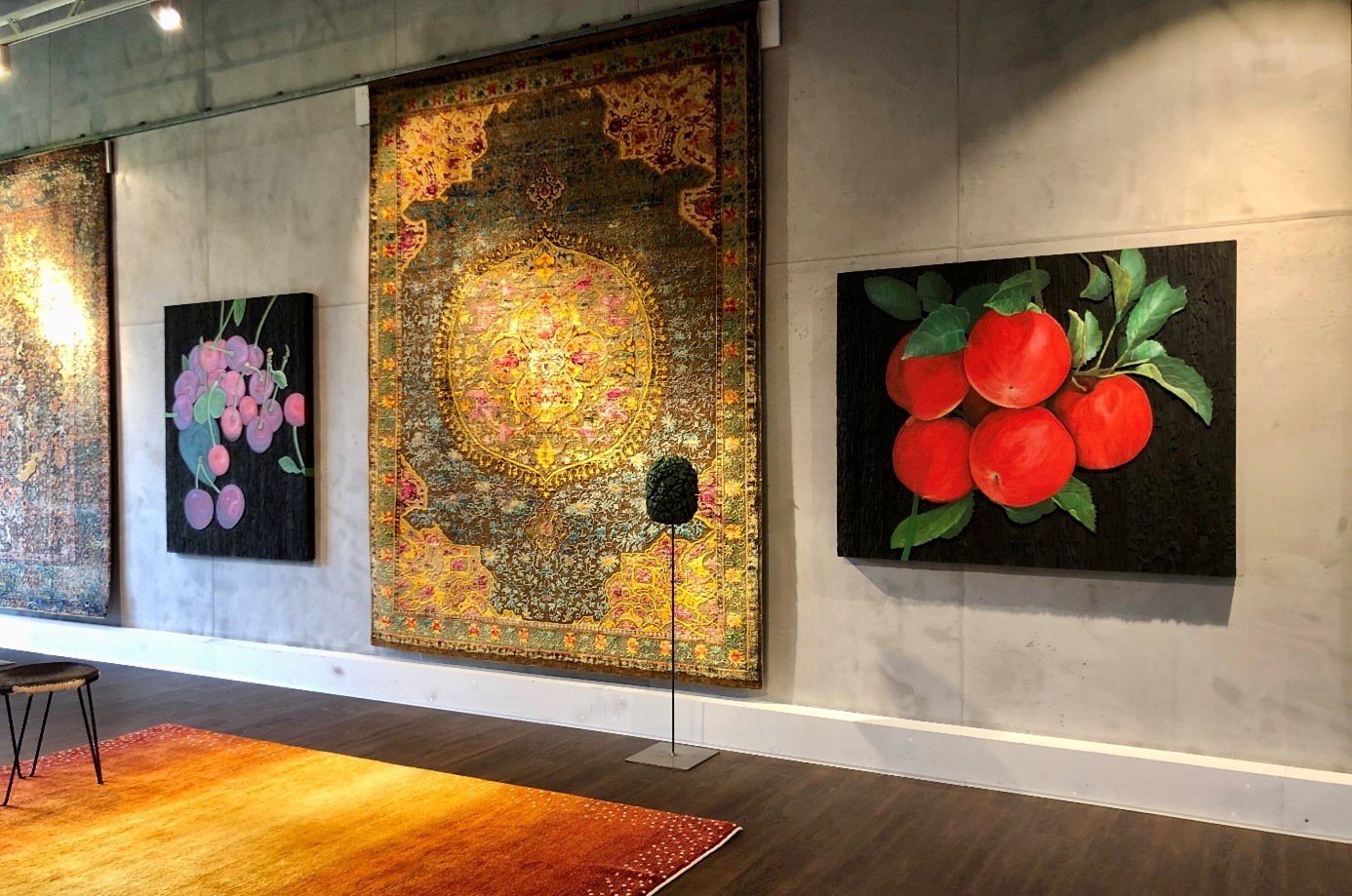 We will donate the proceeds from the sale of the watercolor art of Mr. Speglitz to our Care&Fair children in India. The current situation affects our weaver families and their children particularly, because due to the Corona crisis there is a lack of orders and work. Therefore, it is a matter of the heart for us to support the families especially in this time.
We are looking forward to your visit.
Your Jordan family and team