Kilim rugs and their origin
Kilim rugs are flat woven rugs that are often very colorful and have beautiful, geometric patterns. There are many different types, modern Kilim, traditional Kilim and Soumakh Kilim, which are partly knotted and partly woven. Each type of Kilim tells its own story and has a unique origin.
Overview of Kilim types:
To go directly to a specific area, please click on the respective link.
1. Kilim Gashgai
The Gashghai are nomadic people living in the region of Fars, in the southwestern part of Iran. Typical for the Gashghai nomads are Kilims, which are made with the slit weaving technique and therefore can be used on both sides. Predominantly, these rugs have geometric patterns in a variety of colors. The creation of the patterns is also unique, because the nomads do not have a pattern for their rugs, but weave freely from their imagination. Each Kilim is therefore an unmistakable unique piece.
Our recommendations: Kilim Gashgai rugs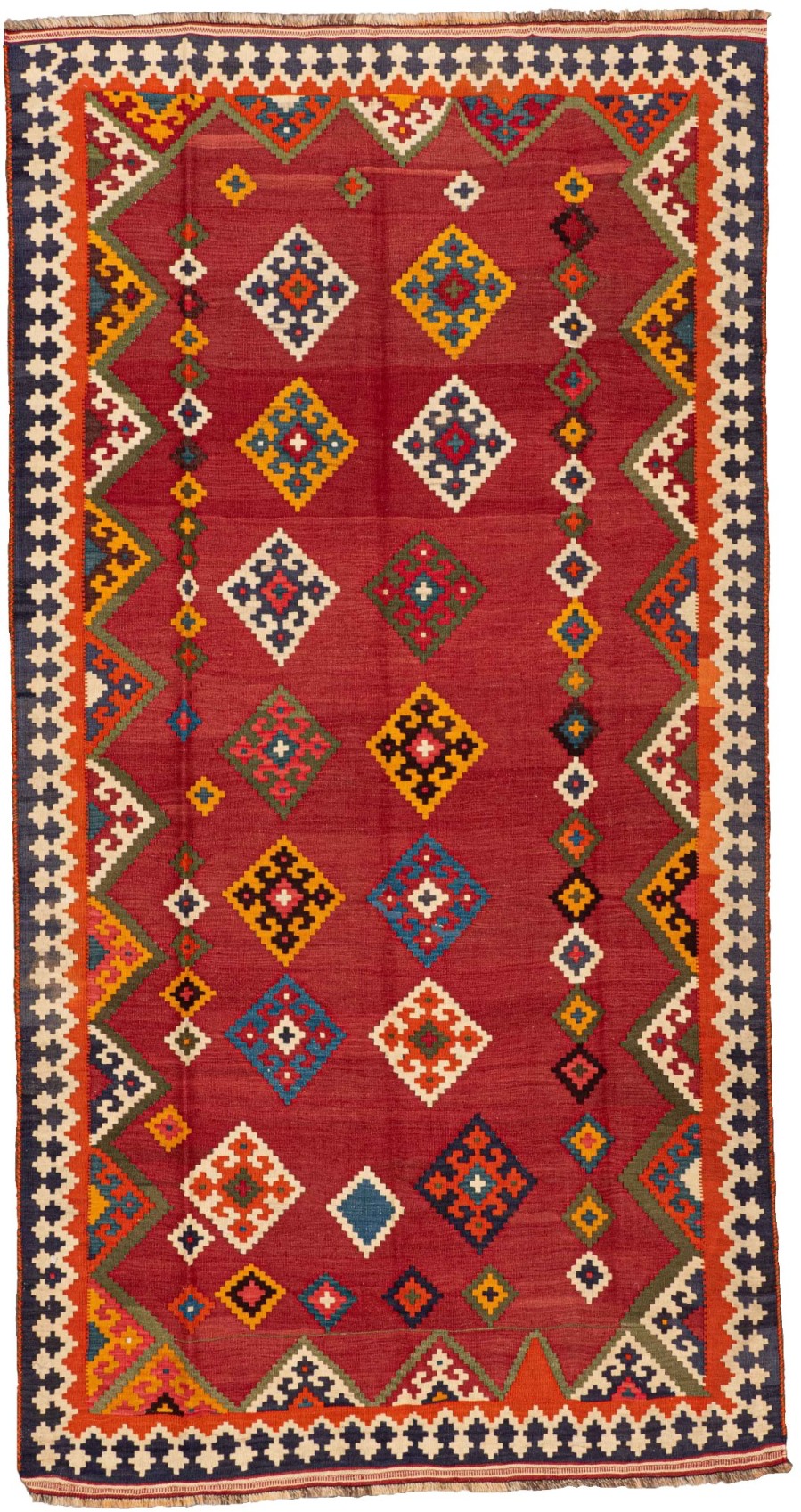 Kilim Rug Gashgai
1'050 CHF
Shop this rug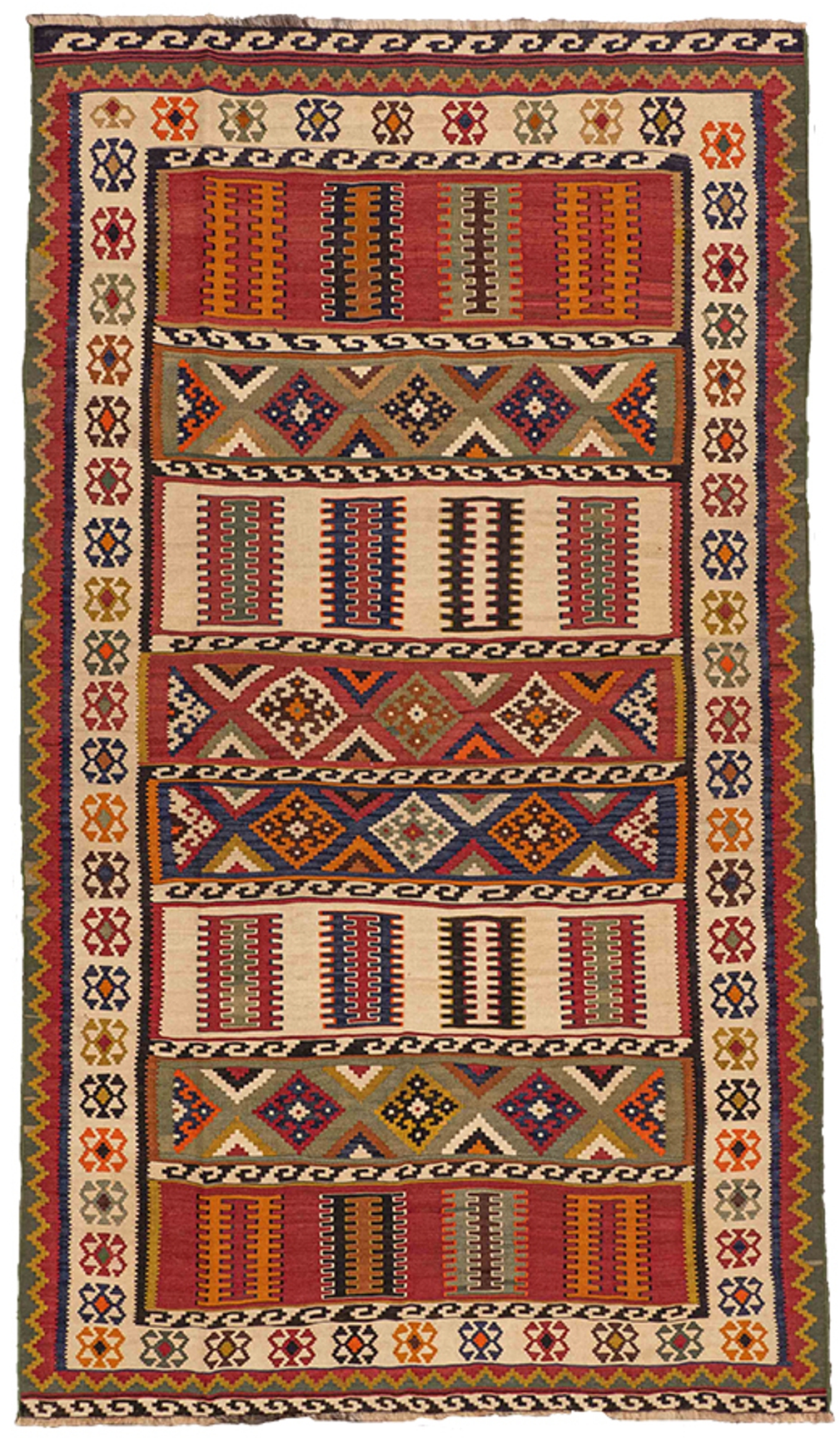 Kilim Rug Gashgai Banu
1'330 CHF
Shop this rug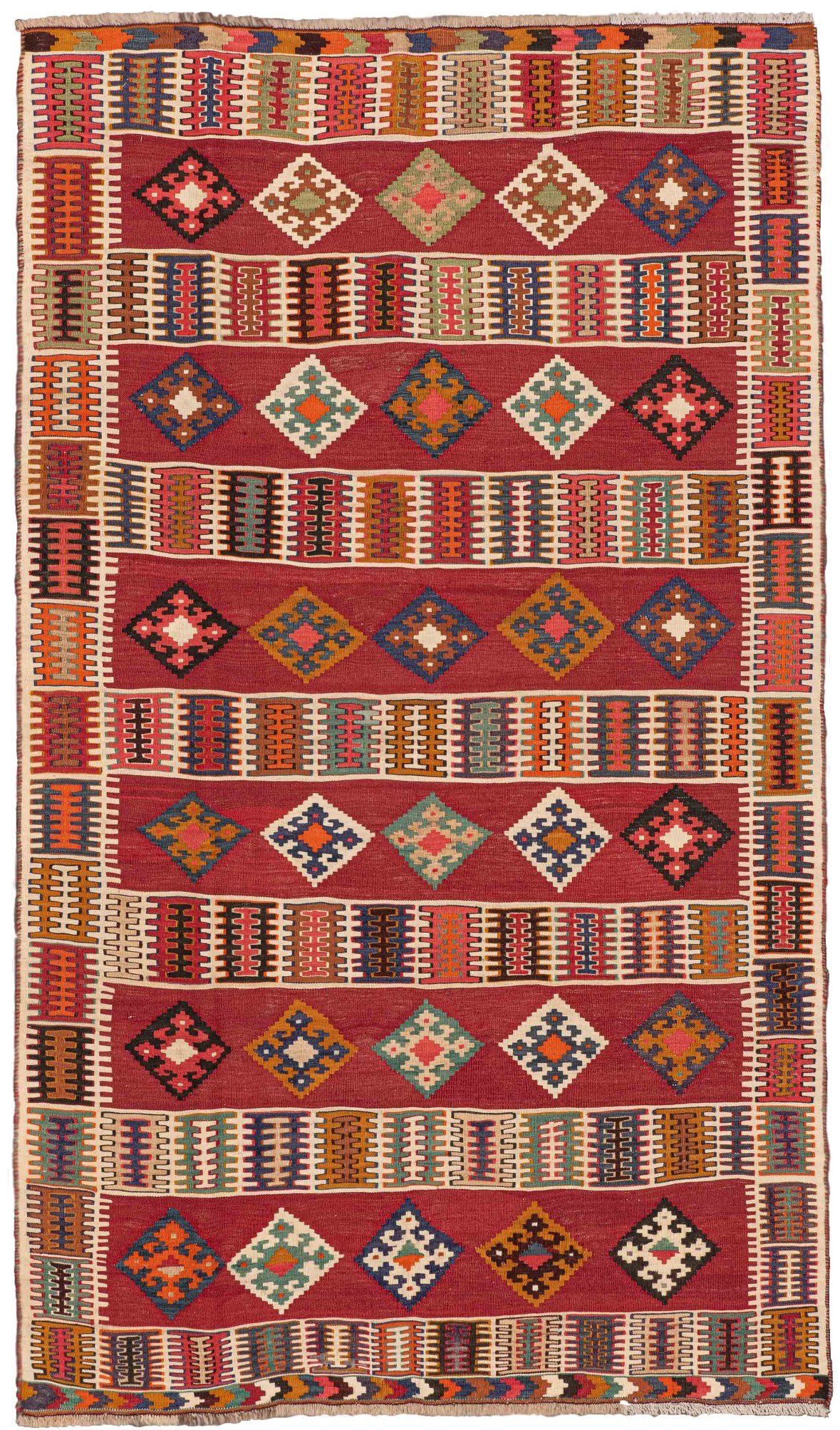 Kilim Rug Masha
900 CHF
Shop this rug
2. Soumakh Kilim
The art of weaving is still lived with great passion by the nomadic tribes. In Iran, in addition to the classic Kilim rugs with a firm, flat-woven structure, there are also the Soumakh Kilim rugs. These Kilim are partly hand woven and partly hand knotted. Soumakh rugs get their high-low structure from fluffy and flat sections. Typical for the Soumakh Kilim are colored wool threads, which can be seen at the long ends of the Kilim. They have a playful effect and make the Soumkah Kilim unmistakable. The Soumakh Kilim are still dyed with vegetable and natural dyes, so that these rugs are made of pure nature, because the material for the rug is also made of sheep's wool.
Our recommendations: Soumakh Kilim rugs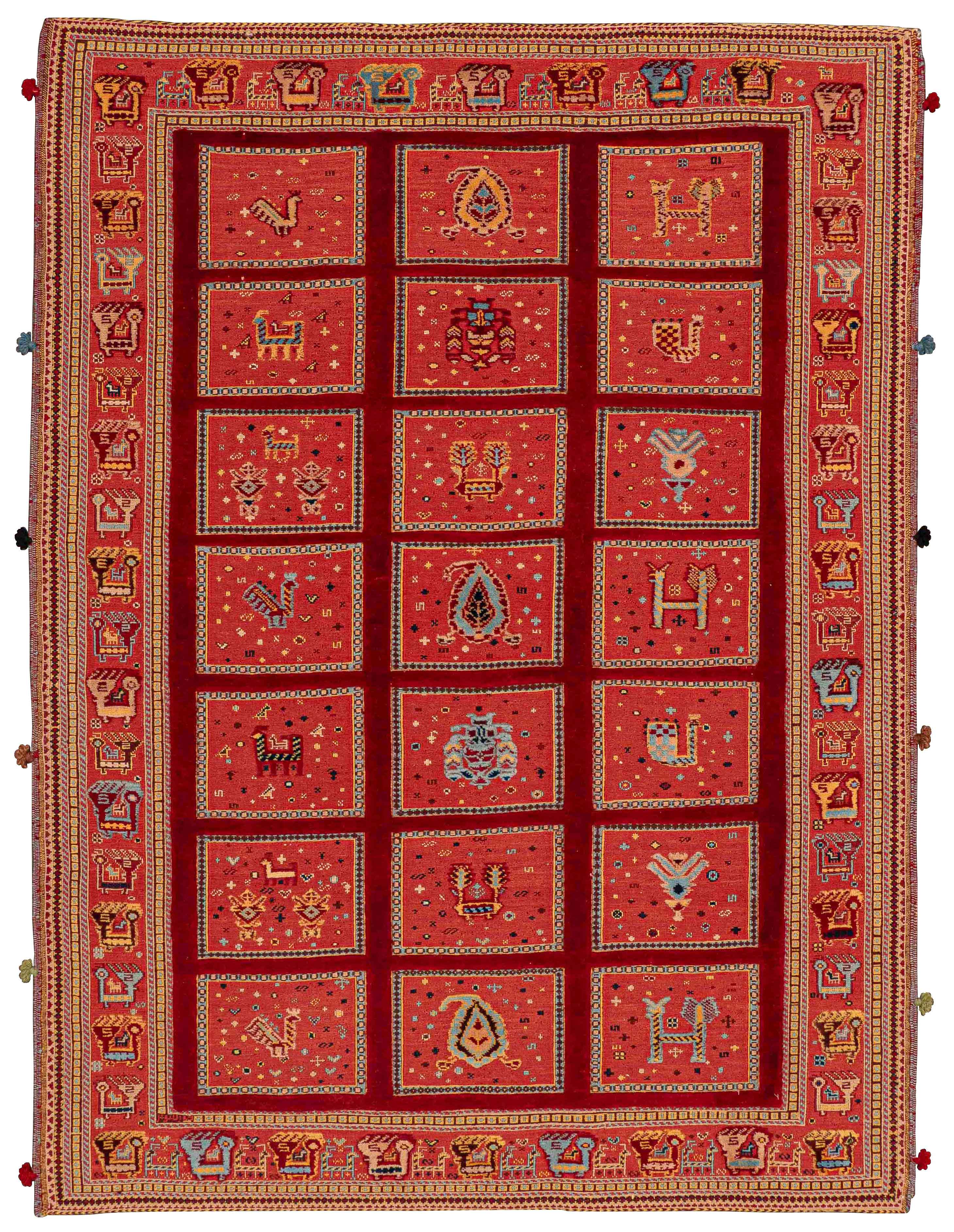 Kilim Rug Soumakh Hike
2'430 CHF
Shop this rug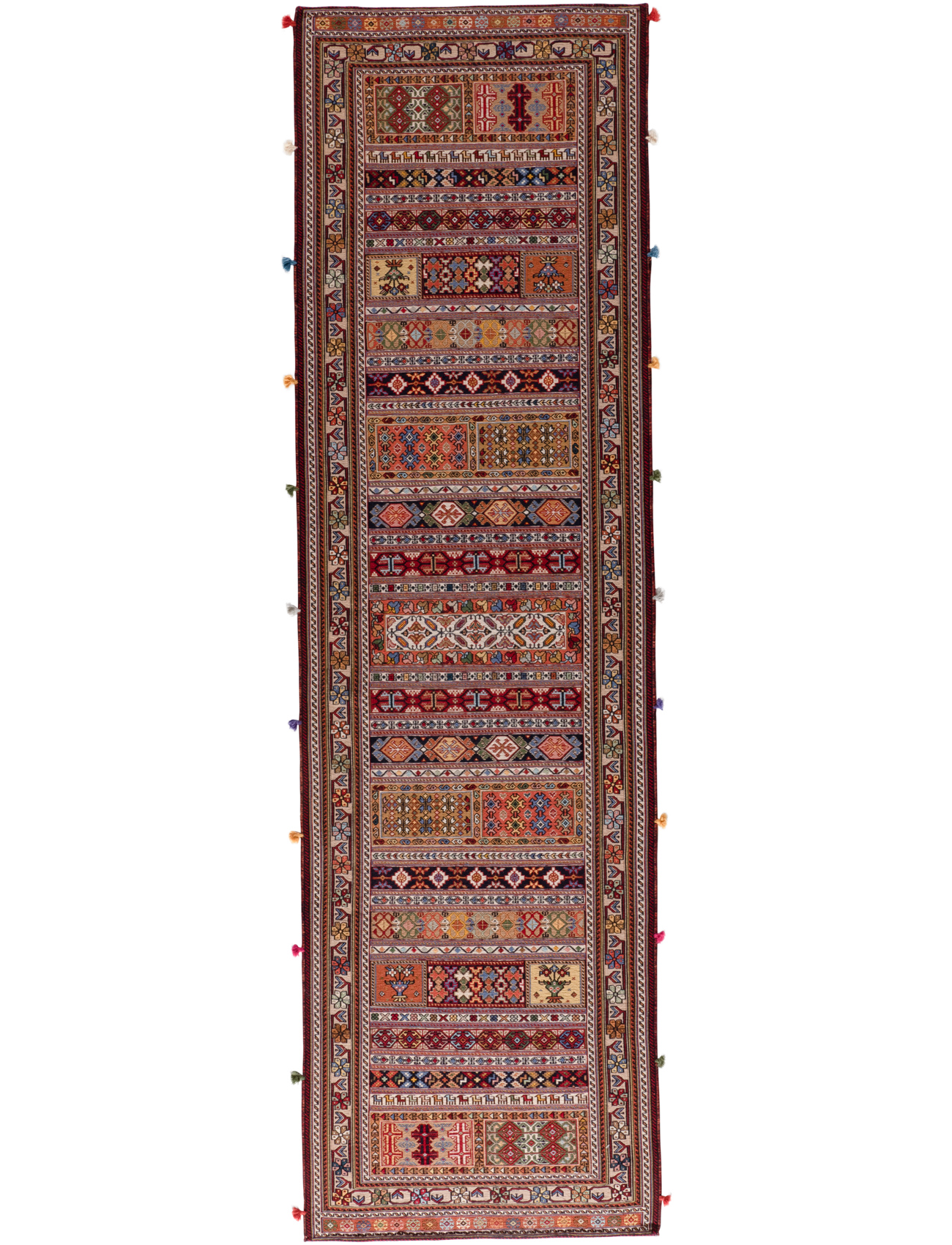 Kilim Rug Runner Soumakh Boho
1'950 CHF
Shop this rug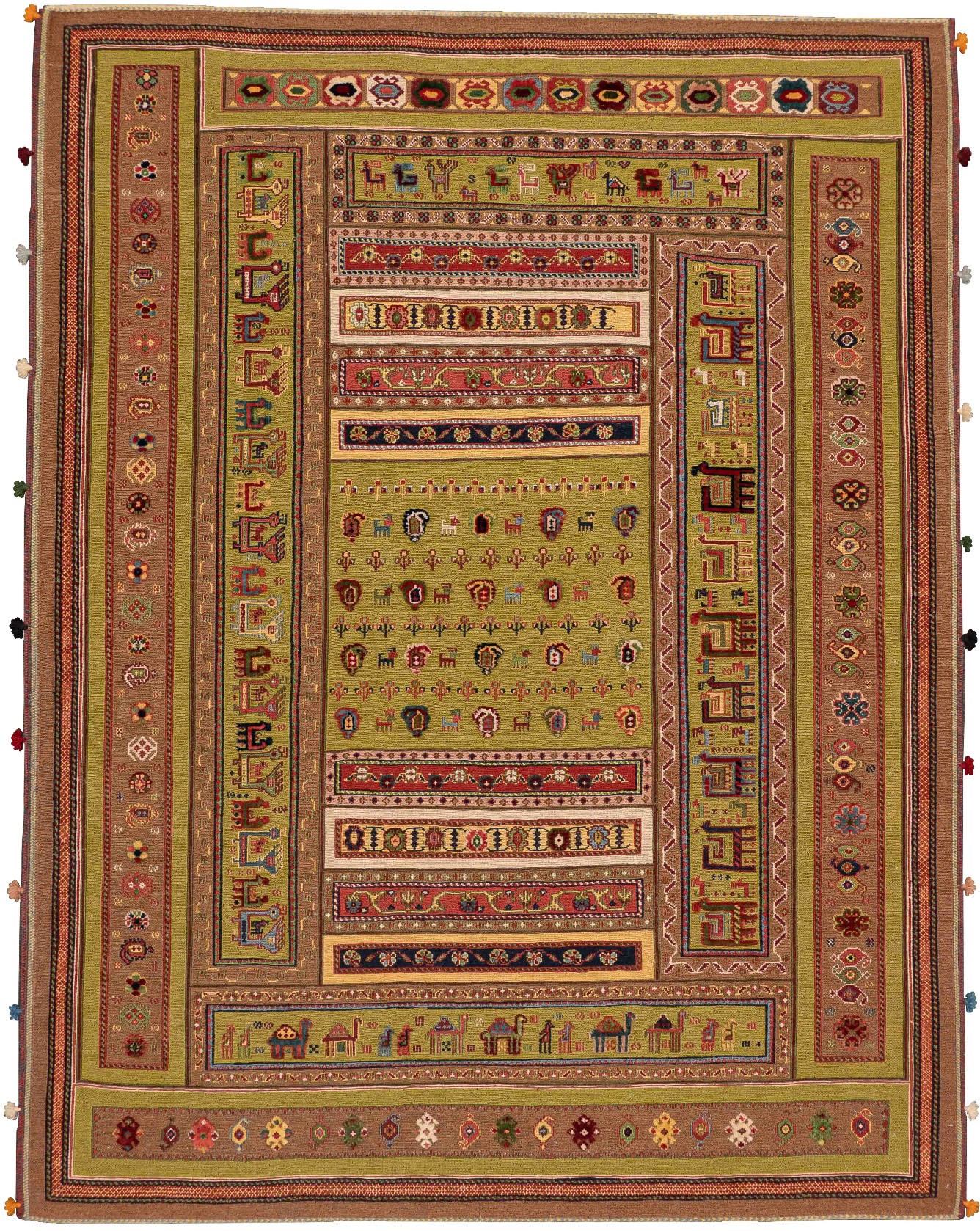 Kilim Rug Soumakh Green
3'250 CHF
Shop this rug
3. Kilim Afshar
One of the most traditional types of Kilim rugs comes from the southeastern part of Iran. Here, semi-nomads, the Afshars, still weave their Kilim rugs today. But there are also a lot of old Afshar Kelim, which were once used by the nomads as decoration for the nomad tents. These special Kilim rugs not only tell their own story, but are also dyed with vegetable dyes. They are usually beautifully colorful and show typical geometric shapes. These Kilim rugs are real contemporary witnesses of the nomads and their life with the rug art.
Our recommendations: Kilim Afshar rugs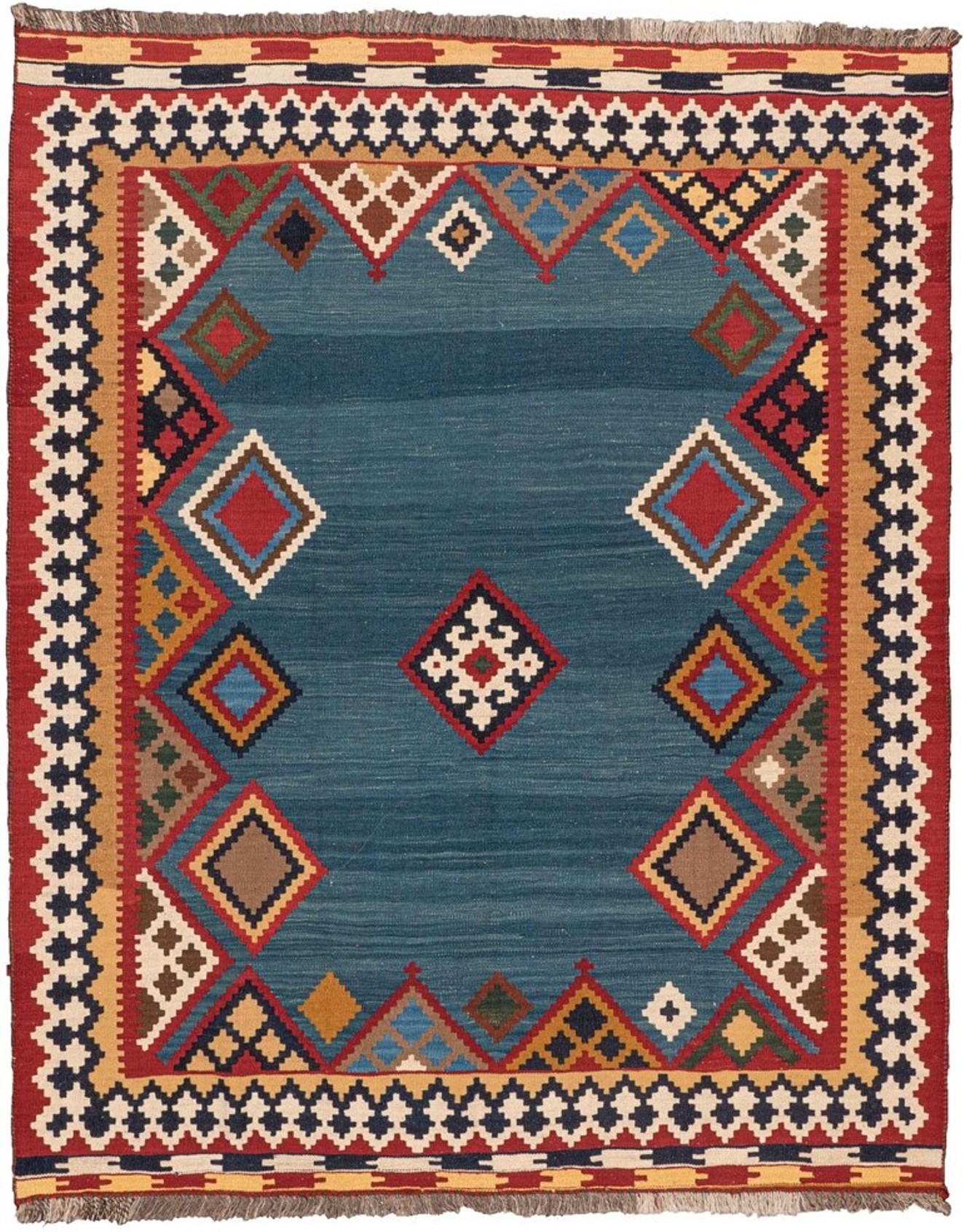 Kilim Rug Starlight
1'760 CHF
Shop this rug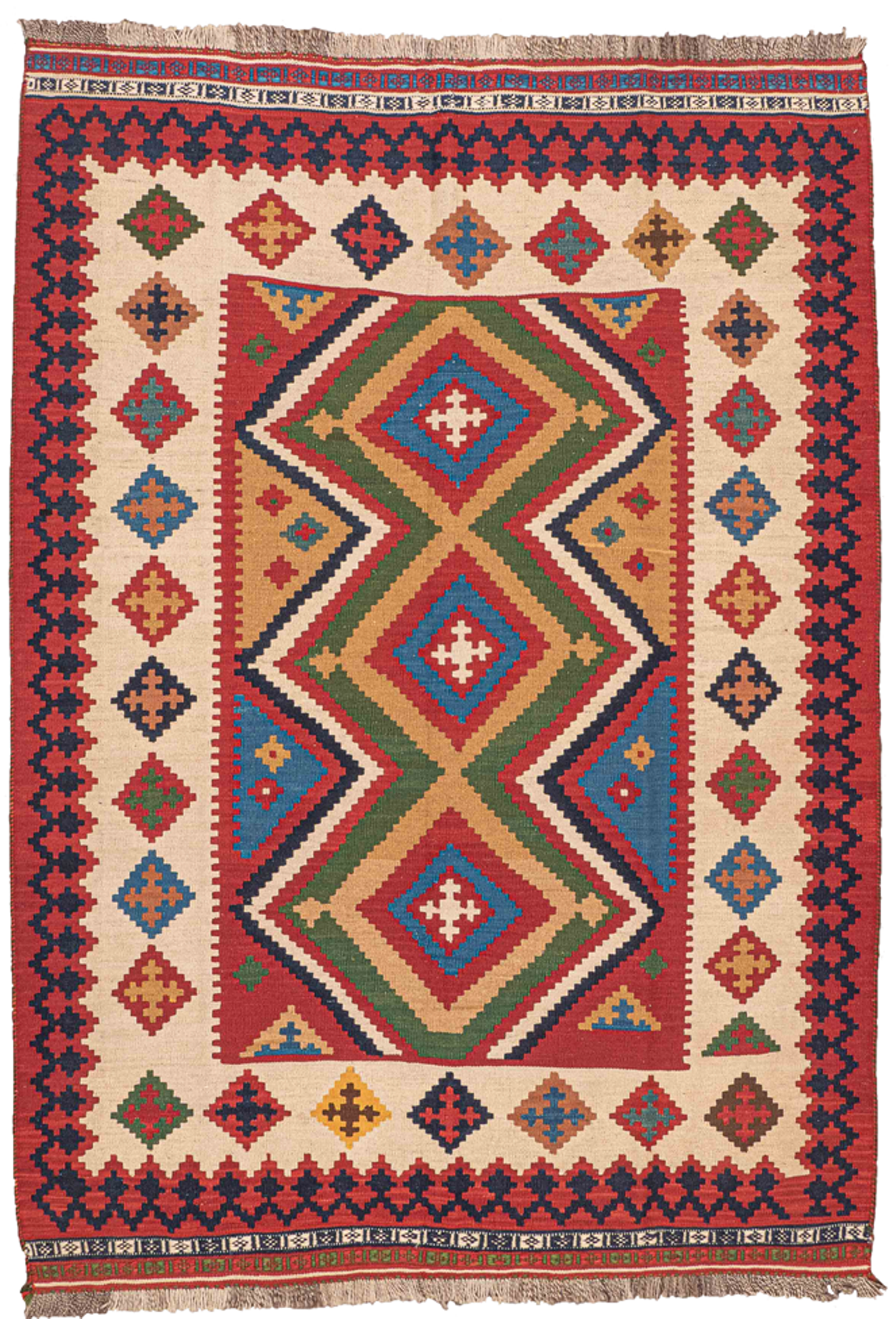 Kilim Rug Starlines
1'580 CHF
Shop this rug
4. Modern Kilims
In addition to the classic short pile rugs, today there are also many modern Kilim rugs. Especially for ethnic looks or bohemian inspired living concepts, the colorful rugs with graphic patterns are very suitable. Equally popular are the flat rugs when they are in natural tones, earth tones or black and white. Often, these rugs also fit very nicely in simply furnished rooms, for example, in living concepts that describe the Minimal Interior style.
Our recommendations: Modern Kilims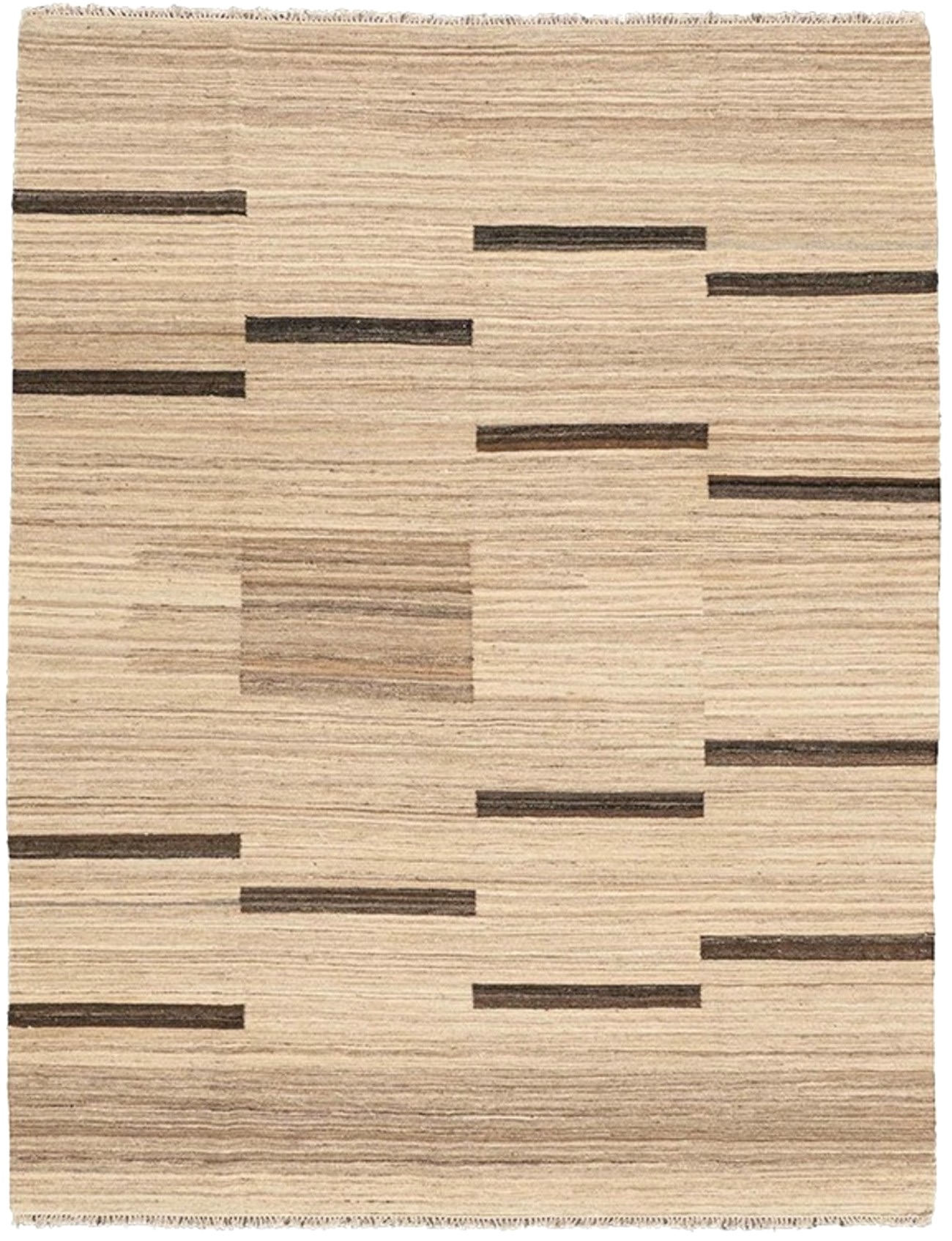 Kilim Rug Desert
1'130 CHF
Shop this rug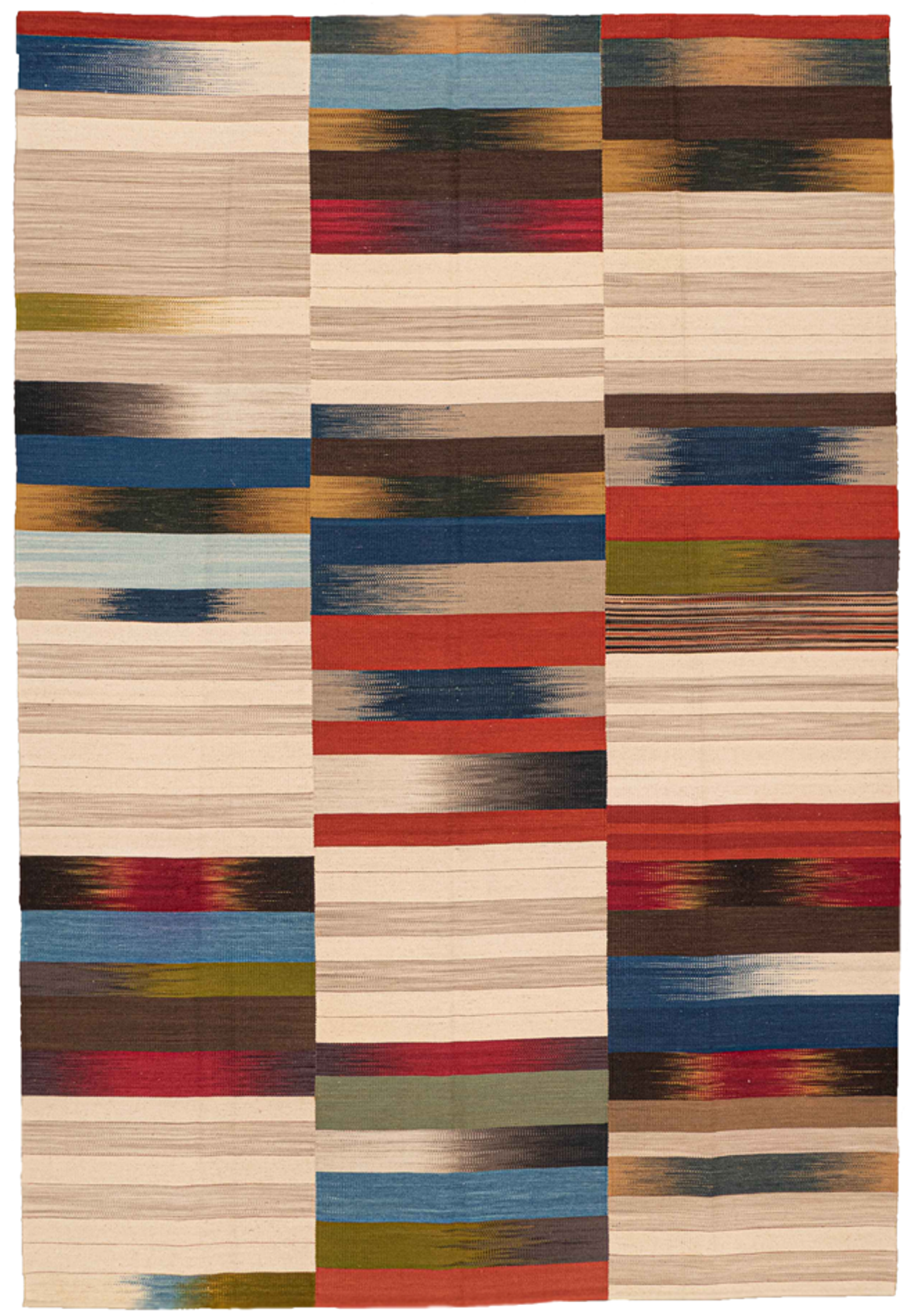 Kilim Rug Colorblocks
2'430 CHF
Shop this rug
Kilim Rug Indie
2'250 CHF
Shop this rug
5. Kilim stools
Very special are also the handmade Kilim stools, which are playful, colorful and unique. There are the stools in round shape or as a square variant. The stool sides are individually woven, partly in Soumakh technique, partly flat woven. The stool covers are made of hand-knotted rugs in different colors, so each stool is unique. As a complement to a sofa or as an eye-catcher matching a hand-woven Kilim, these stools are real statement pieces.
Our recommendations: Kilim stools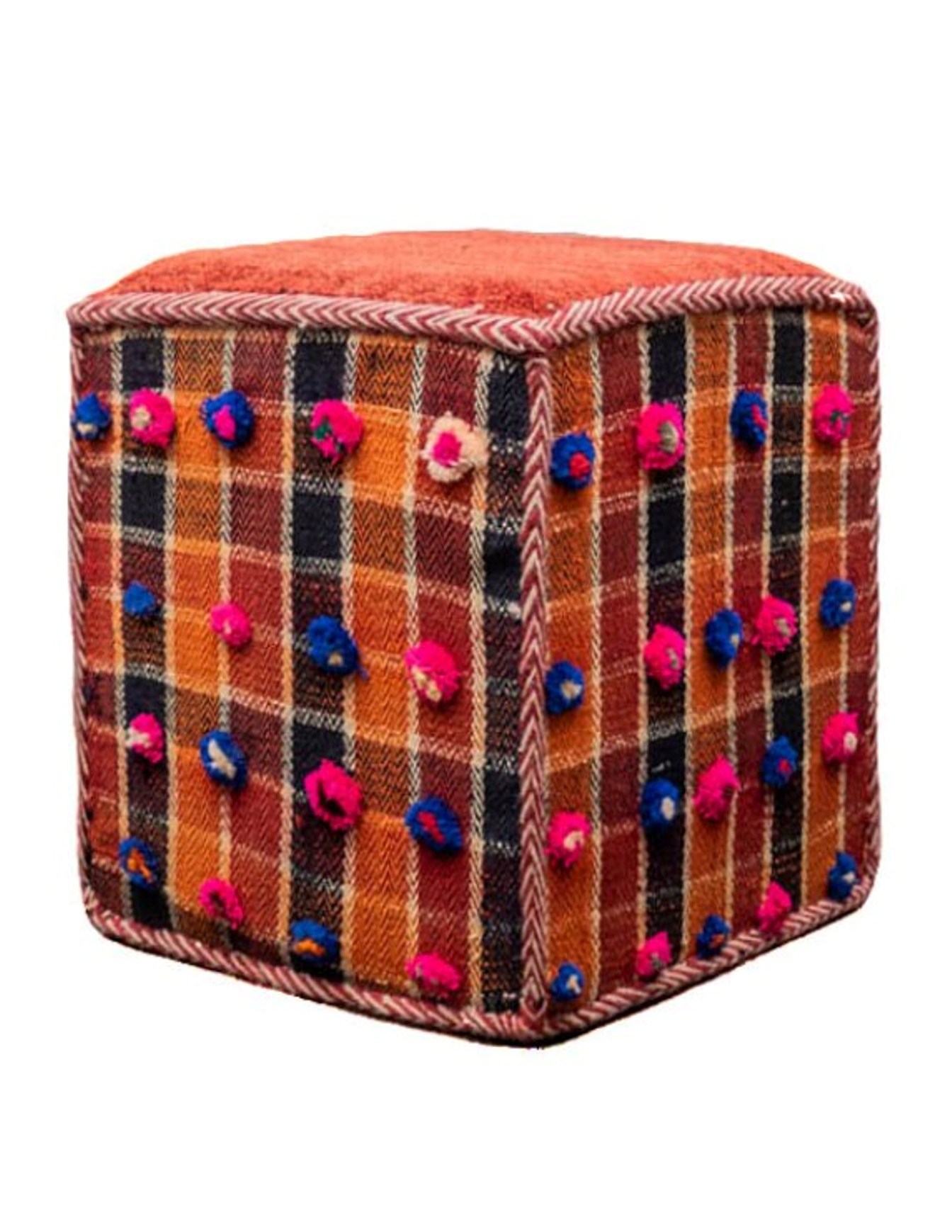 Stool Dice Game
490 CHF
Shop this stool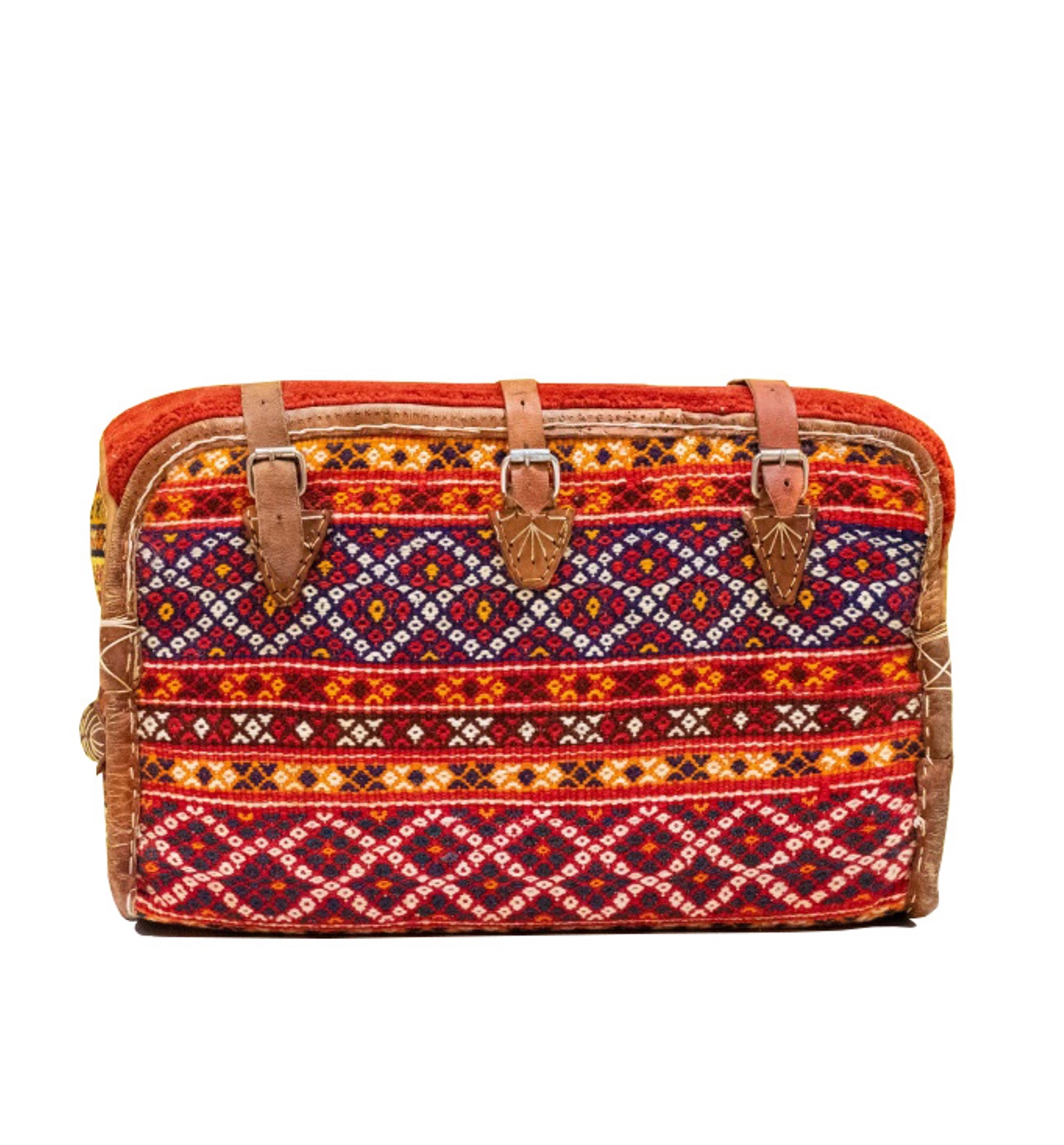 Stool Flower Dream
680 CHF
Shop this stool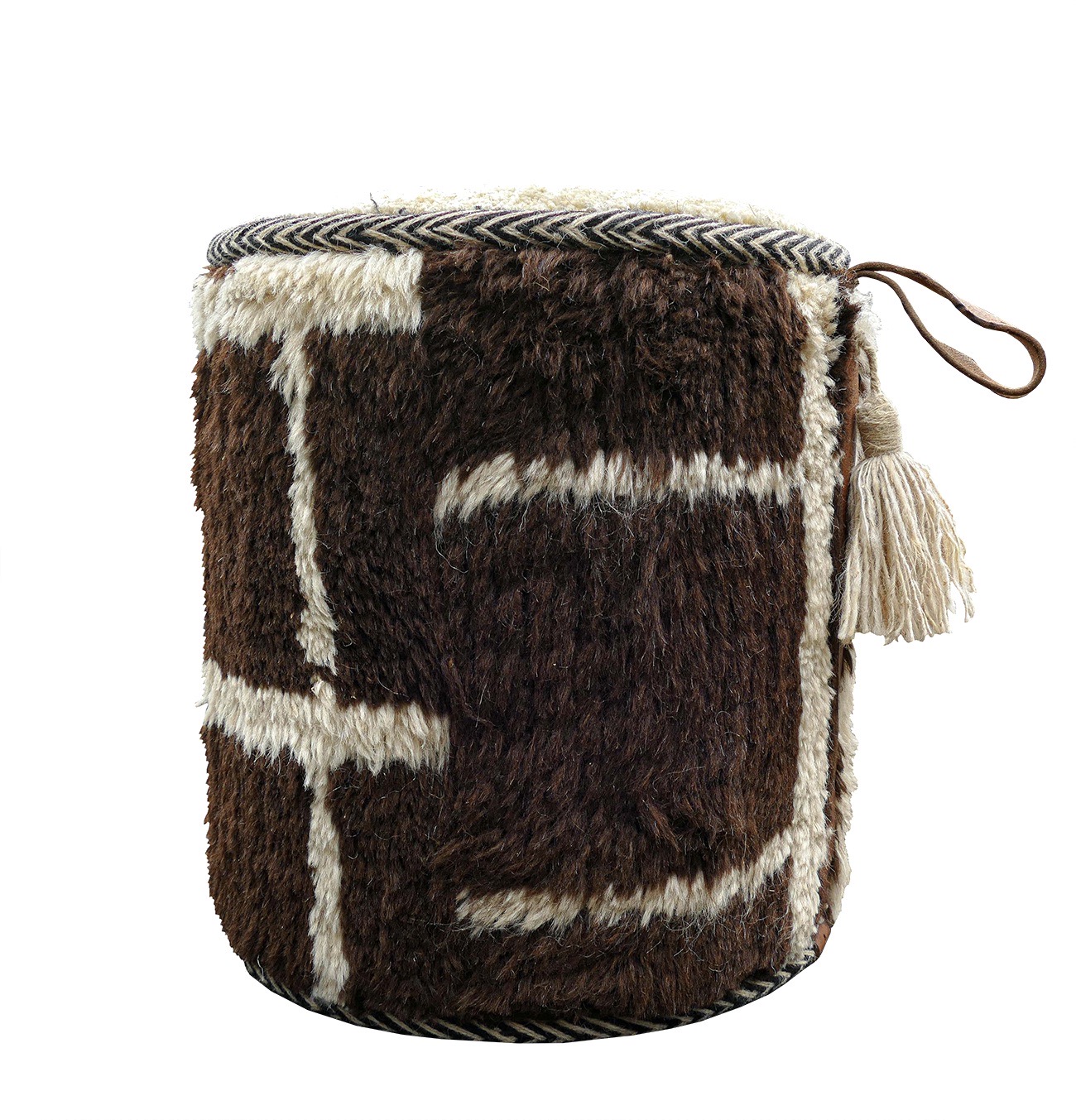 Stool Unique Shela
500 CHF
Shop this stool