How do you actually sell a beautiful, used rug?
Many people feel the same way - you have an old rug lying at home, it doesn't have a hole, it's not dirty either. Unfortunately, however, it no longer fits at all into the new interior concept and the beautiful new color scheme. What now? The rugs are often too good to dispose of, but a new rug should only move in when the existing one has moved out.
Here, we'll give you some "first-hand" tips on what to do with your old rug, how to get it estimated for value, and whether it's worth washing or repairing lohnt.
Content overview
To go directly to a specific area, please click on the respective link.
1. What is your rug still worth?
The most common question we hear over and over again from our customers is, "How much more money can I get for my old rug?" This is not an easy question to answer, because it depends on a few factors. So before you call a rug dealer, or check out various forums on the Internet, you should know about these points:
What type of rug is yours?
Is it a hand-knotted rug, a woven rug or even a machine-made rug? As a rule, only hand-knotted rugs are worth thinking about selling.
Where was the rug knotted?
There is a big difference in quality even among the hand-knotted rugs, depending on the country of origin (Iran, Nepal, Pakistan, Afghanistan, India...) the rug comes from. So try to find out where your rug comes from. Maybe you still have the old invoice or label, which could answer this question.
Is it a rarity?
Especially the old oriental rugs could be suitable for sale. Here it depends on what condition the rug is in, whether it is an old and high quality piece.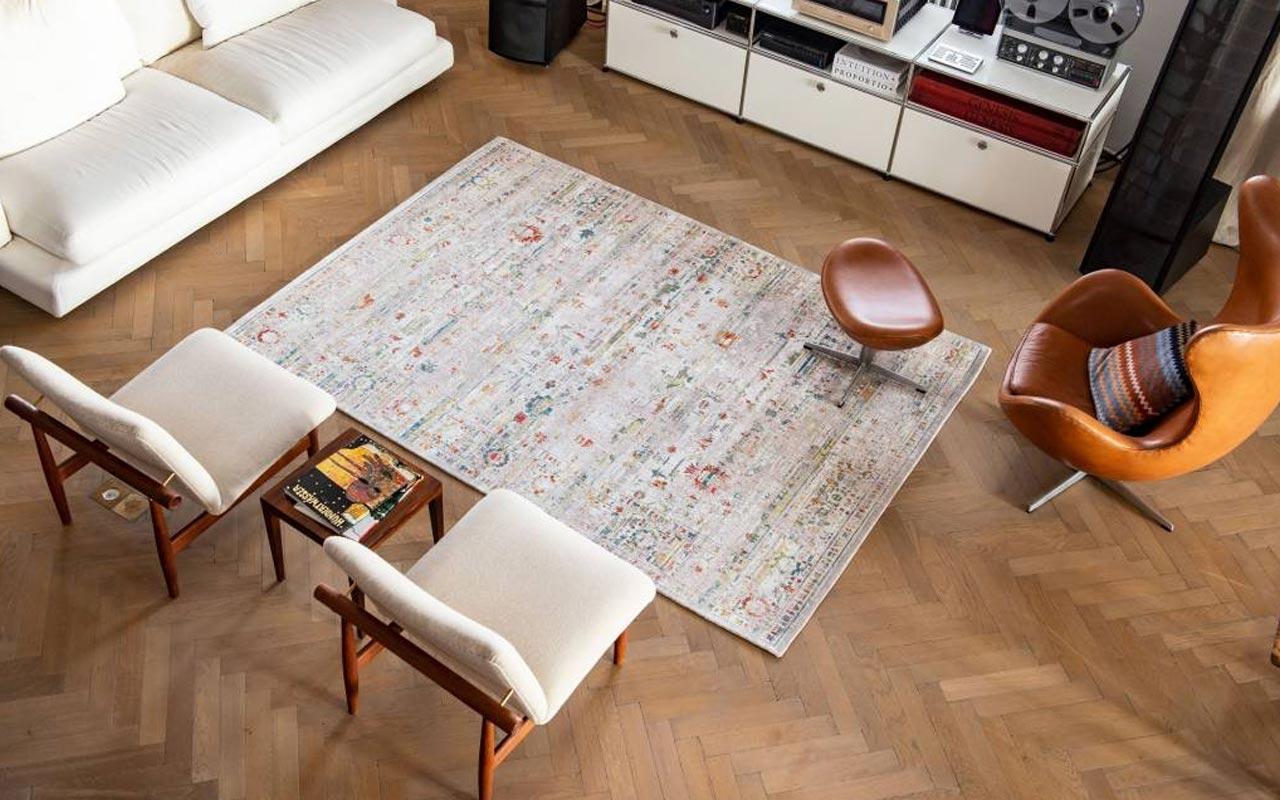 2. Where can I sell my rug?
The next question being asked a lot is: "Where can I sell my rug?"
There are a few options here. First of all, we live in the age of digital platforms. Here it is certainly worthwhile to use the common providers such as Ebay classified as a sales platform. Often there is a sales section in regional magazines and newspapers where you can place an ad. Quite far in front in the sales trend are the vintage flea markets. Here you could sell a beautiful old rug certainly also.
Advice:
If you have a beautiful unique rug, then you should definitely have it washed and, if necessary, restored before selling it. This will increase the resale value. We offer such a washing and repair service for hand-knotted rugs. Be careful when dry cleaning rugs. The natural wool is destroyed and the rug loses its value. We wash hand knotted rugs according to the old traditional method. The rugs usually come out of the washing looking like new. If you have any questions about this, please feel free to contact us.
3. Can I sell my rug to a rug dealer?
This resale option is certainly not available at all dealers, but it never hurts to ask. The well-known advice applies here: Find out in advance what kind of rug it is or ask the specialist dealer whether you can bring it in and have it inspected.
4. I want to store my beautiful hand knotted rug safely, how do I do it?
Rugs in general, if they lie rolled up somewhere for a long time, are susceptible to moths and other vermin. So if you want to store your rug safely, we recommend a thorough rug wash beforehand. Dust and dirt will be removed, so the rug can be stored safely. Roll the rug in a sheet, place moth paper or peppercorns inside. Avoid dark, damp rooms and basements. The rug should get air, it should not be wrapped in plastic film.